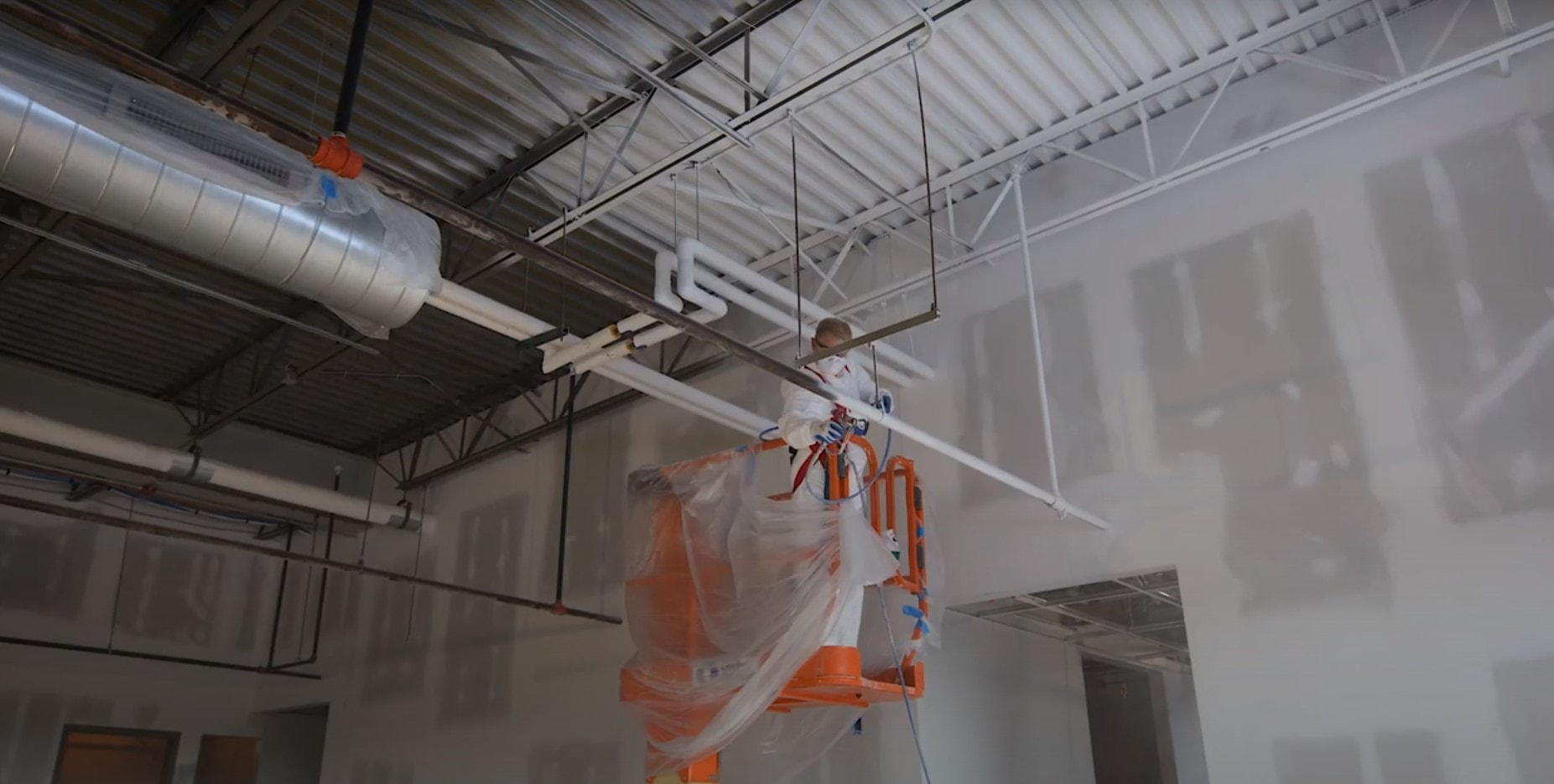 Looking for Affordable Commercial Painters in Auckland?
Your Auckland Painters has the people, experience, and skill to meet all your commercial and industrial painting requirements. Our team has worked on a wide range of commercial projects like supermarkets, industrial sites, apartment blocks, motels and hotels, corporate offices, and educational facilities. We pride ourselves on being the go-to option for many a facility or property manager when they are looking for commercial painting solutions in the Auckland region.
Quality Guaranteed
A driving goal of our company is to continue to be one of Auckland's most reputable painter decorators. With client satisfaction, repeat custom and word of mouth referrals being some of the positive results we love to see.
The company's team of professional painters has extensive experience across multiple sectors of the painting industry. We can handle all your painting challenges, no matter the surface. There's a good chance we've encounter the problem before.
Safety First
The safety of all people on the job site is essential to our operation. Our team of painters all hold the relevant safety certifications to make sure we keep everyone safe with hazards isolated and risks removed.
Commercial Painting Services:
 Office Spaces
We understand the challenges property and facilities managers face with today's dynamic office spaces. All our team are experienced working within an office environment, with flexibility around working hours an understood essential.
Retail Painting
An amazing paint finish not only enhances any retail store's customer appeal, it also makes the work place a better place to work for staff. Ask us for more detail on how we can assist you with making your shop look sharp.
Additional Commercial Painting Services:
The team have a diverse range of skills and experience, and equipment, to ensure we always deliver to plan on time and without any problems. Some of the additional commercial painting services we offer are:
Fireproofing
Industrial Coatings
Spray Finishing
Intumescent Coatings
We cater to the entire Auckland Region.
Providing excellent professional painting services from the Auckland's North Shore, to Rodney district, West Auckland, Central Auckland, CBD Auckland and South Auckland as far south as Pokeno and Pukekohe.
If you are needing a commercial painter for any of the above services, please give us a call today for a free no obligation quote!