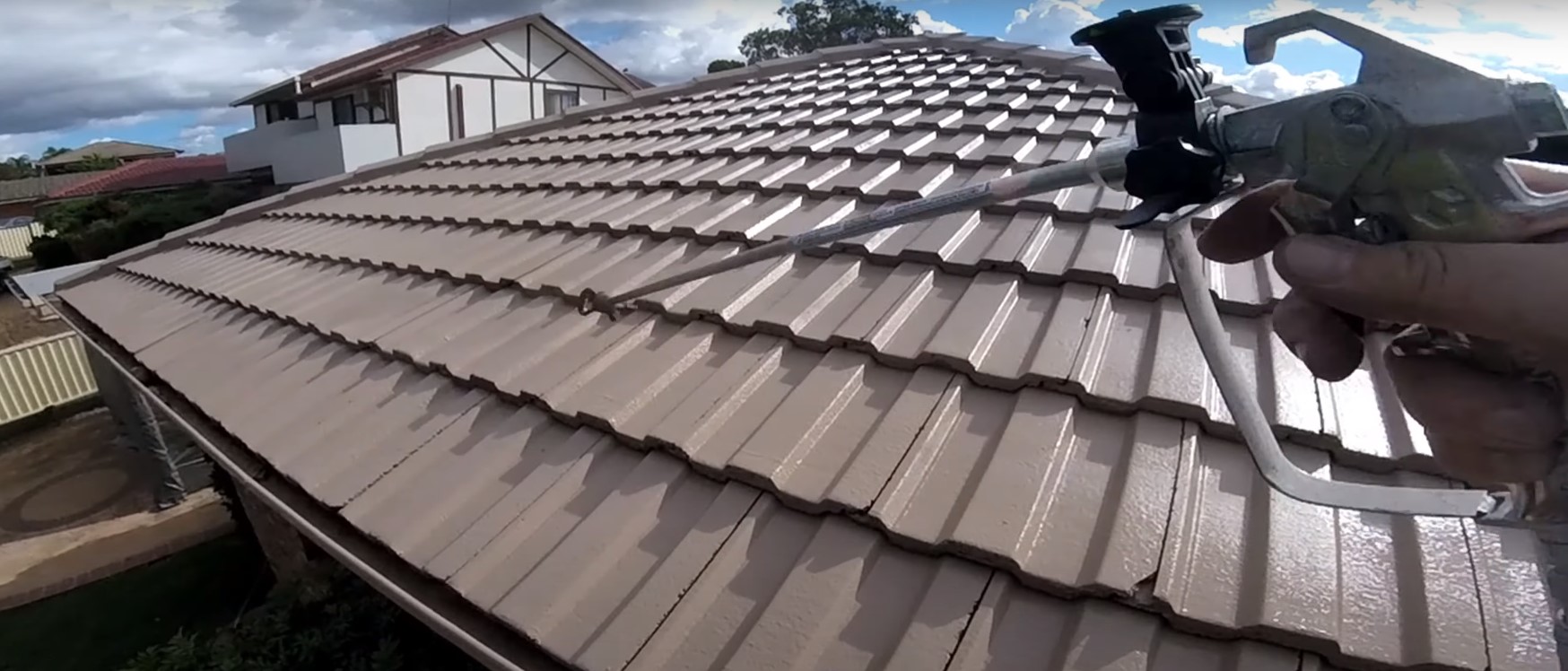 Your Affordable Auckland Roof Painter
Are you looking for an affordable master roof painter? Our Auckland Painters can help you.
A roof that's been neglected or simply aged often looks shabby and unappealing. Not only this, but if not maintained, your roof can start to crack, which leads to leaks and further damage. You can protect your home against this by making sure your roof has an effective protective coating. If it's looking a bit worn it might be time to get your roof redone. A roof is a hazardous space and can often be damaged if not treated correctly, paying attention to where you walk etc. Your Auckland Painters roof painting professionals have the experience to handle the many different kinds of roofs out there in Auckland. Our roof painting service provides you with certainty that your roof will be well taken care of and doing its job of protecting your home for years to come. All backed by our Guarantee (see terms and conditions).
Professional Health and Safety
We value everyone's safety when roof painting. Every year in New Zealand ACC statistics highlight a scary number of injuries resulting from people falling from their roof at home. We recommend you take the risk out of the equation, protect yourself and your property from harm by engaging a professional roof painting service who are experienced with working at heights safely. You can rely on us to deliver a safe and top-quality result.
Helpful painting experts with extensive paint product experience
Given the importance of roof maintenance to the overall health and temperature control of the home, we suggest using only proven quality paint brands such as Wattyl, Dulux and Resene. These paint brands have features such as UV protection, which protects the roof from fading before its time. To not use these products increases the likelihood of needing the paintwork to be redone earlier than expected. As part of any consultation our paint professionals will advise on which paint products to use based on the client's sheen and surface and thermal specifications.
Our Auckland Roof Painting service includes:
Roof inspection
We send a trained assessor onsite to understand the project requirements, ascertaining what's needed to get the roof painted. As part of the consultation process, we also need to know the purpose of the roof. Say if your roof is used to collect rainwater; well this also impacts paint considerations because shingle roofs and cement tiled roofs will likely need water-based roofing paint, but some brands aren't suitable for rainwater collection.
Consultation, Quote, Approval:
Once we understand the roof painting job's requirements, we will come back to you with our proposal and a quote for you to approve. Once approval has been received, we will commence with scheduling the paint job with the client.
Roof Surface Preparation:
All expert paint professionals understand the importance preparation. Firstly, the roof needs to be thoroughly cleaned, removing dirt, mold and mildew and lichen. We then prepare the surface, blasting away loose paint and so forth to get the roof ready for painting.
Roof Painting
Here the painting process to be used depends on type of roof to be painted. Tiled roofs, corrugated iron roofs, concrete roofs, or other metal roofs all have different paint requirements that need to be considered.
Clean Up and Client Inspection:
With the roof painted we clean up the site leaving none of our materials behind. Once the site has been cleaned, our project manager will walk the site with the client, inspecting the work done for final sign off.
So, what's next?
If you need a roof painter in Auckland, give us a call today to speak to one of our friendly roof painting professionals. Also, if you are looking get your entire house painted at the time see here for details on our house painting service